Concrete Leveling in Toledo & Nearby in Ohio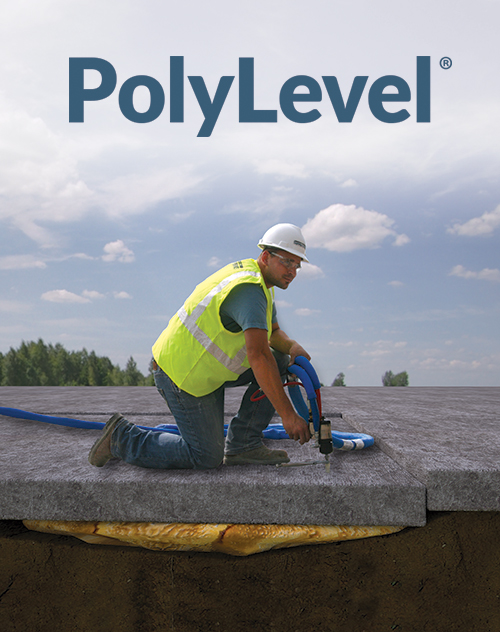 We Provide Quick, Reliable Concrete Lifting with PolyLevel®
Does your home have sinking concrete slabs? FoamWorks Concrete Leveling lifts and restores concrete, eliminating tripping hazards and pooling water problems. We repair driveways, walkways, patios, pool decks, and other sinking concrete slabs with PolyLevel®, an effective polyurethane foam injection solution.
PolyLevel allows us to quickly fix the appearance and safety of concrete. And unlike concrete replacement or traditional mudjacking, we do it without all the mess or cost.
Schedule a free cost estimate on PolyLevel concrete repair by calling 1-419-664-6566 or clicking below. We serve Northwest Ohio areas, including Toledo, Findlay, Perrysburg, and nearby.
---
PolyLevel® Advantages
Non-invasive
installation
Quick installation
and cure time
Accurate lift for
clean results
Adjustable for loads
of all sizes
---
---
How Does PolyLevel® Work?
Usually, the cause of sinking, settling concrete are the same whether it's stairs, a driveway, walkway, or patio. The soil underneath shrinks, settles or washes away. And with no soil supporting the slab, the concrete will sink and become uneven.
But the high-density polyurethane foam with PolyLevel fills voids, stabilizing and lifting sinking concrete. And the expanding properties of the two-part urethane formula ensures an accurate lift, creating waterproof, pernanent results that you won't see with mudjacking or other concrete repair methods.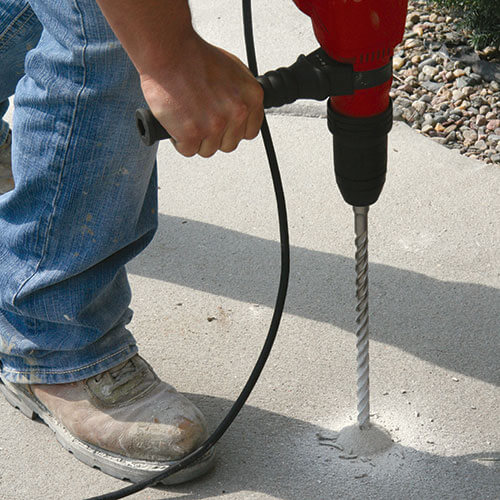 1
Small 5/8" holes are strategically drilled in the slab.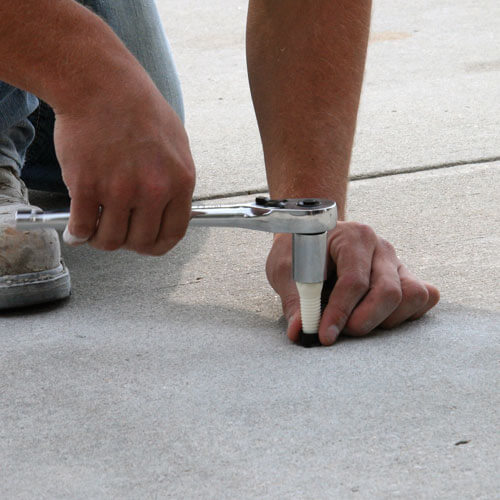 2
Injection ports are installed.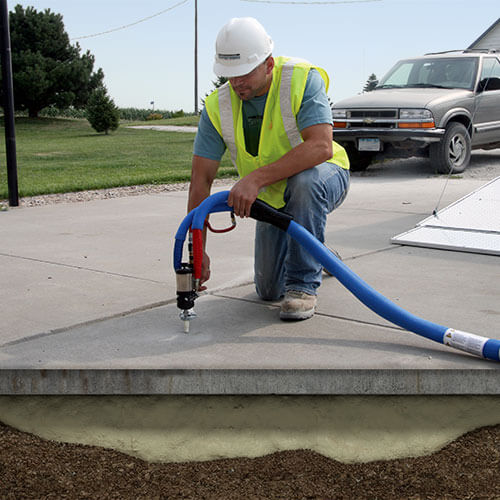 3
Polyurethane foam is injected beneath the concrete to fill voids and raise the slab.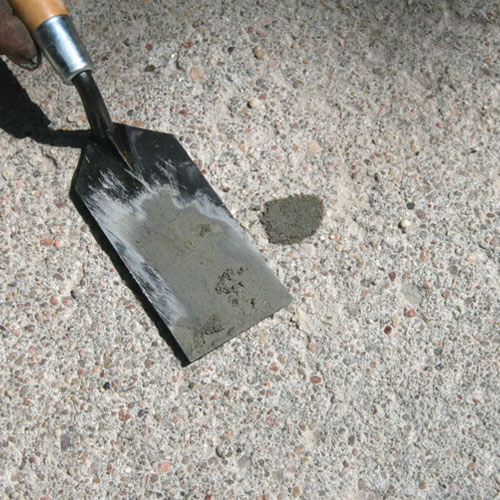 4
Holes and control joints are sealed.
---
PolyLevel® Applications
Does your home have sinking, cracked concrete? FoamWorks Concrete Leveling has the skill and tools needed to effectively lift and stabilize all types of slabs. So you can use those areas around your home without worry!
Click and drag the circle on each photo to see before and after examples of concrete raising.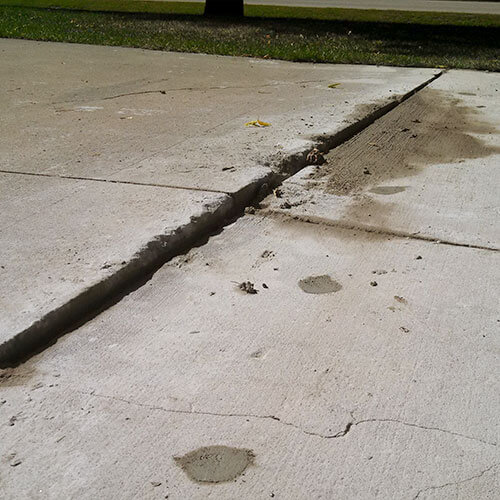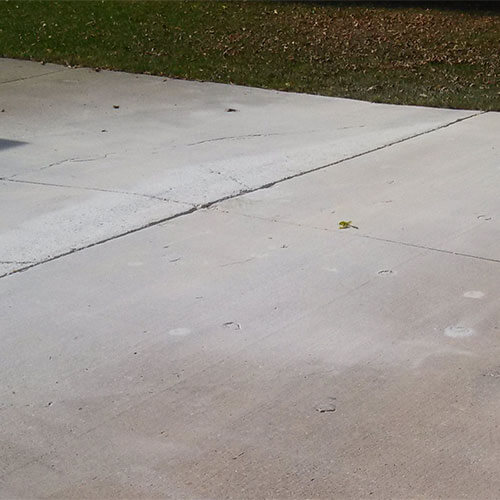 Driveways
Does your home have a sunken or uneven driveway? If so, replacing it might not be the most cost-effective solution. That's why we use PolyLevel to lift sinking croncrete and to create an even surface. This prevents further sinking and cracking. Our driveway leveling process can eliminate unsafe conditions and improve the curb appeal of your home. The life of your driveway will also be extended for years without the need for replacement.
---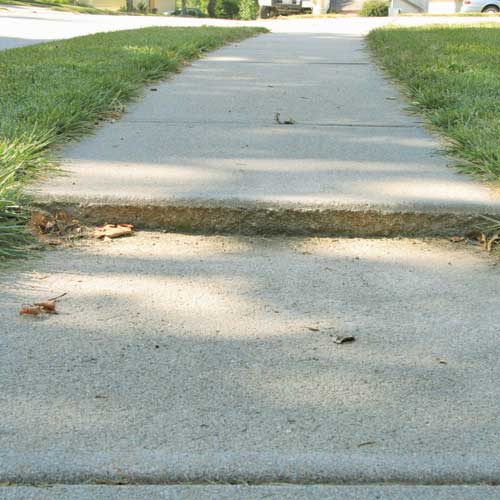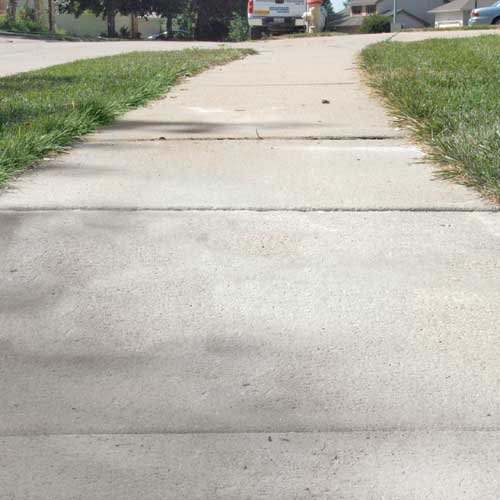 Sidewalks & Walkways
Not only does an uneven sidewalk look bad, but it creates a tripping hazard. So if the slab is structurally sound, don't waste time and money on concrete replacement. With PolyLevel, we can raise a sinking sidewalk quickly, with the area being ready to use within an hour. Our sidewalk leveling process saves you time and money.
---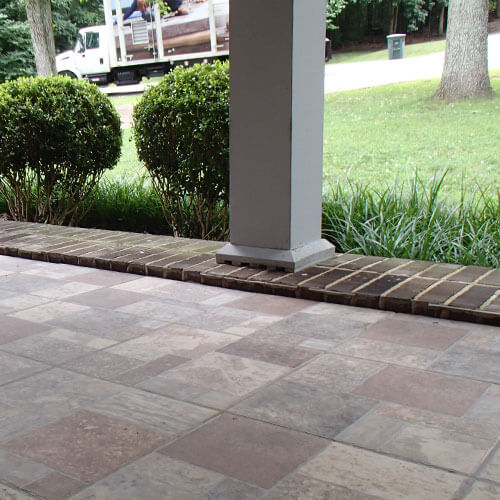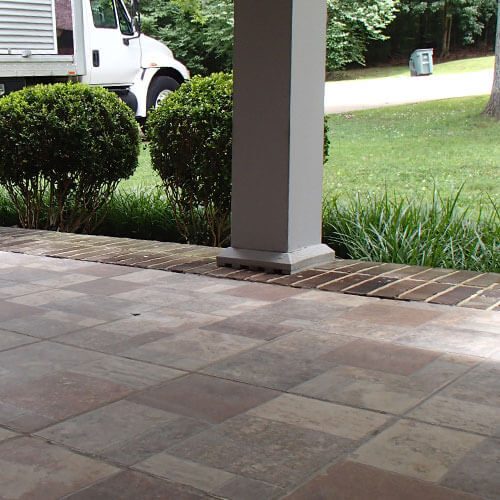 Patios, Porches & Landings
When relaxing on your patio, you shouldn't have to worry about injuring yourself by tripping on uneven surfaces. Plus, wobbly tables and chairs can really ruin the ambience of a space. Concrete leveling can eliminate these issues and provide a safe, even surface.
---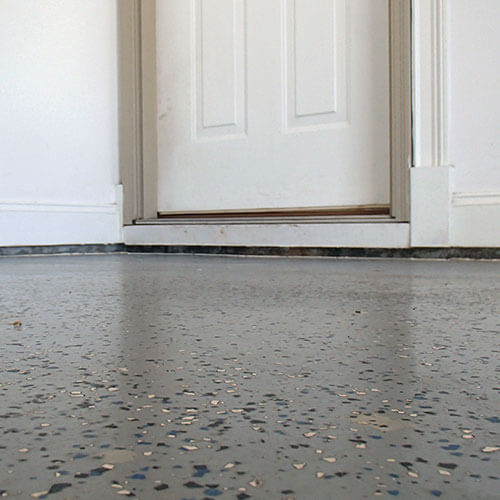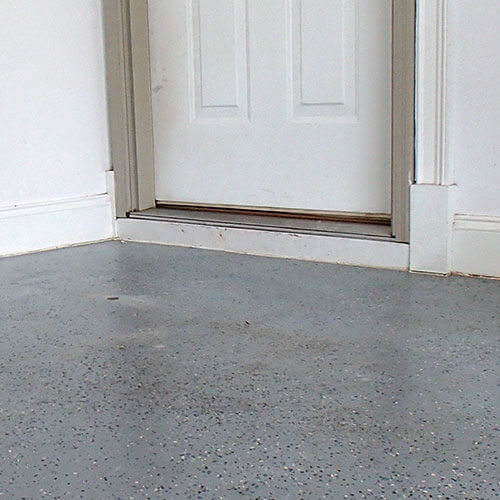 Concrete Floors & Slab Foundations
If your home has sloped floors, cracks in floor tiles, gaps below baseboards, gaps at the tops of walls or sticking doors, you might have a concrete settlement problem. Our use of polyurethane foam for concrete floor leveling is a long-lasting alternative to self-leveling treatments.
---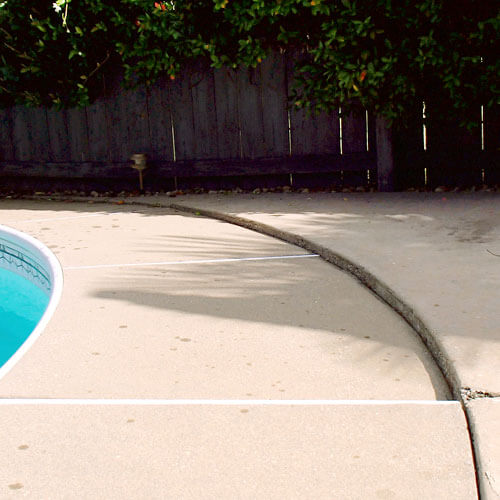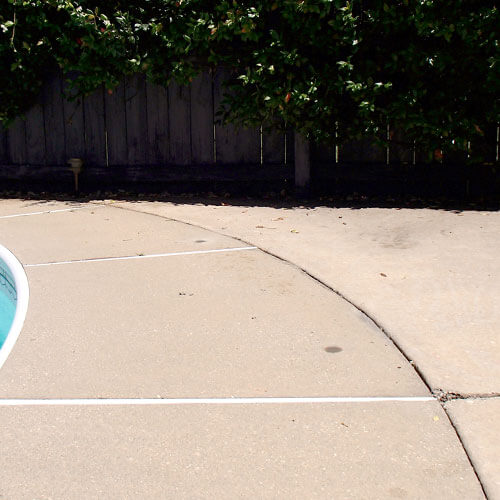 Concrete Pool Decks
Has your concrete pool deck seen better days? Worried about the cracked, uneven deck causing tripping hazards? PolyLevel can raise your concrete pool deck back to its original position and help restore your backyard pool area into the oasis it once was.
Looking for commercial, industrial or municipal solutions? PolyLevel can be used for a broad range of applications, such as concrete lifting and leveling, void filling, soil stabilization and leak repair. Plus, we have extensive experience providing concrete services for Perrysburg's School Board as well as Parks and Recreation. Learn more about our commercial PolyLevel services in Ohio.
---
Traditional Concrete Lifting vs PolyLevel®
Before PolyLevel, there were two basic options for lifting and leveling concrete: mudjacking and slab replacement. Both approaches have limitations and disadvantages. PolyLevel offers many advantages over traditional concrete leveling methods:
Mudjacking
| | | |
| --- | --- | --- |
| Cure Time | 15 minutes | 24 hours or more |
| Material Weight | 2 lbs per cubic foot | 100 lbs per cubic foot |
| Hole Size | 5/8" (size of a penny) | 1" (size of a quarter) |
| Waterproof | Yes | No |
Concrete Replacement
Replacing a concrete slab is both expensive and disruptive. Concrete slabs can take days - or even weeks - to cure. Pouring new concrete over bad soil often delays future problems and leaves unsightly patchwork. PolyLevel material is lightweight, so it won't add weight to weak soil. Best of all, PolyLevel allows for use of concrete within hours, not weeks.
---
Schedule a free estimate on concrete leveling!
Why replace concrete that's structurally sound? Plus, replacing concrete won't fix the underlying soil issues causing settlement. That's why concrete leveling with PolyLevel is the answer!
Call 1-419-664-6566 or click below to schedule a free, on-site estimate with FoamWorks Concrete Leveling today! We serve Ohio areas throughout Lima, Bowling Green, Oregon, Sylvania, Tiffin, Defiance, Fremont, Findlay, Toledo, Perrysburg, and nearby.
Looking for a price? Get a no cost, no obligation free estimate.